It's me again!!! Your short but best kept secret photographer!! And your list addict!! Joe is in North Dakota and I just got back from a wedding expo in Dickinson. We are expecting our newest grandbaby ANY DAY!!!!!! TRUST me I am ITCHING to post photos of the newest addition. We will have to make a mad dash to Oklahoma for it when we get the call but it definitely will be worth it!!
Let's try to think about this....... It's almost time for your wedding rehearsal, and you're ready to start figuring out how the ceremony is going to flow. Maybe you're lucky enough to have a wedding planner helping, or maybe you're the point person who will be herding turtles. Either way, here are some of our wedding rehearsal tips for making sure your rehearsal is useful and as worry-free as humanly possible. Because you sometimes have to go it alone! Yep, believe or not you are on your own doing the rehearsal. Some officiants are so busy they have other weddings the day before your wedding, do rehearsals the day of the wedding, or just don't do rehearsals at all. I'm hoping that I can help you with so things to work you through that. And I want to make sure that I say, it's EXTREMELY important to run through your ceremony a couple times when you have children involved in it so they know what to do and where to stand.
Be on time. Stress that everyone else be on time, too
This is good advice for every facet of planning, but when you only have a short window of time to rehearse, being on time counts. It's almost inevitable someone will be late... but hopefully there won't be too many of your crew who need a second run-down because they were late.
Let everyone know how to move and where to be
Think about spacing between couples/walkers (and I don't mean The Walking Dead kind well, unless you decided to have a zombie themed wedding.. then that would be absolutely wicked cool!!! Hahahaha!!!), the speed at which you want them to amble errrr... I mean walk ... and of course, the order of the procession. Make sure someone, besides you, knows the answer to all of these questions. (Your wedding planner or your turtle herder would be a good person for this!)
Make sure you know where you want all your EXTRA special people to sit, too: parents, wedding party, memorial seats, readers, musicians and singers, your officiant, etc.
Decide how you and your fiancé want to enter the ceremony, too. Are you walking in together, entering from two sides at the same time, going a little more traditional and walking down with parents? Work it out beforehand so you're ready.
Write down all your decisions ahead of time
If you want all your wedding party members to hold their lanterns/flowers/Sonic Screwdrivers, etc. at hip-level, write that down. If you want everyone to boogie down, (cue the cheesy disco music! HAHAHA!), or two step down the aisle, write that down. Then you'll have it all ready to relay to your crew when the time comes. Once you have it written down.. take a photo of it with your phone, in case you forget the paper on which you wrote it down. A good tip for bouquets is to keep them at bellybutton height.
Designate someone to wrangle your people
Corral your ring bears, flower grandmas, ring dogs, and flower friends. Make sure those folks who have a specific job know their role. If they are a child or an animal, make an adult in charge to help them do it, (or do it for them if they run away, start panicking, or poop on the lawn. And Yes....I AM talking to you, Mr. Adult male flower girl!)
Decide if you want a receiving line
Communicate what will happen AFTER the ceremony. Do you want to have a receiving line? If so, who is going to be in the line? Where is it going to be? Is it included in your timeline? (see my blog on timelines and why they are important.. )
Rehearse your shoes
I HIGHLY recommend wearing your wedding shoes to the rehearsal just to make sure they're still the ones you want to wear. And if they end up being uncomfortable too quickly, you can toss a second pair into your bag for the reception. I would toss in a second pair anyway especially if you are wearing heels and don't normally wear them. *Side note this - Heck!! I totally changed my entire OUTFIT after the ceremony into something that was TOTALLY ME and COMFY!! Yes! I loved my dress. YES!! I looked BEAUTIFUL in my dress, but I wanted OUT of it by the time it was for the reception and by gosh I CHANGED and Joe changed out of his tux!! Besides, I'm a klutz and I knew I was going to take some sort of a crash and fall if I wore heels and my dress any longer than absolutely necessary. So, rehearsal, ceremony, and photos! DONE! I changed then the party began!!
Listen to your planner
If you have a wedding planner, day-of coordinator, or just someone in charge of turtle herding, give them your focus during the rehearsal. They've likely planned this part out many times before, and everyone will probably follow your lead if you listen closely.
Allocate enough time for it all
You can generally squish all of the rehearsing into an hour if you're on time and efficient: 15 minutes to gather everyone and explain everything, and 45 minutes for a couple of run-throughs. Then plan another few minutes to explain everything to everyone who showed up late.
Don't forget the practice the recessional (if that is important to you). That way everyone knows what way to exit, and it gives the guests a clue on how to exit the venue. Also, if there is a special way to exit that you want your photographer, videographer, and etc to exit please let them know.
And lastly, schedule rehearsal supper for after the rehearsal – not before that way no one is sluggishly full and sleepy. And everyone can celebrate at the rehearsal supper the pending wedding the next day!!
Love, Light and Blessings to you and yours!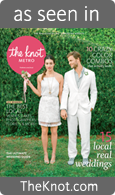 Tiffany
JNT Humes Photography, LLC